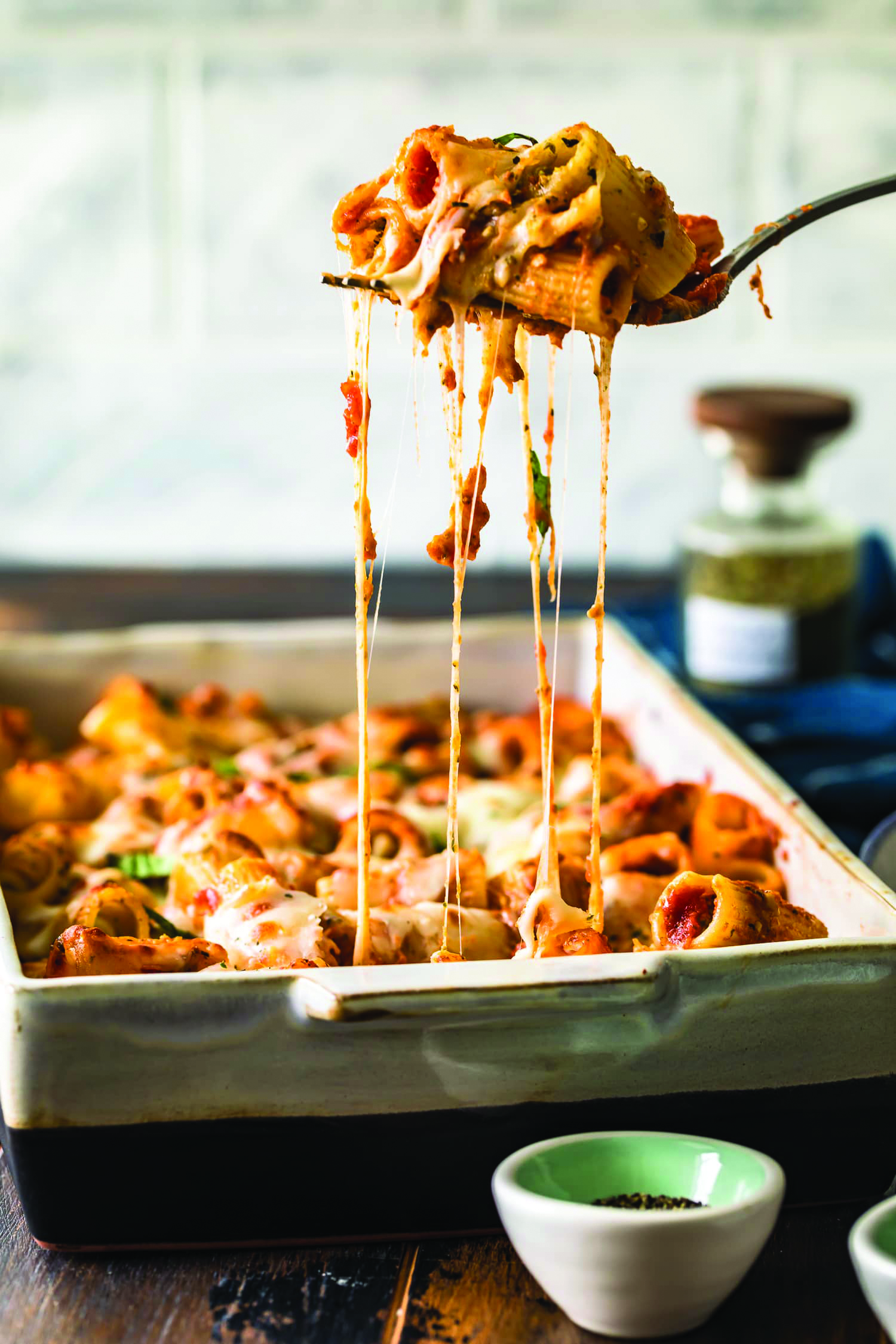 1 lb Rigatoni
6 oz. Pesto (1 jar)
1 cup crushed tomatoes
1/4 cup reserved pasta water, might not use the entire 1/4 cup
2 cups shredded mozzarella cheese
fresh basil, chopped
1. Preheat oven to 400F.
2. Bring a large pot of salted water to a boil.
3. Cook the pasta according to package instructions.
4. Once al dente, remove from the water and drain, reserving 1/4 cup water.
5. Place in a large bowl while still hot and add the water (add enough to make it a bit saucy, but not too much), the pesto, and crushed tomatoes. Stir to combine.
6. Spray a 9x13 baking dish with nonstick spray.
7. Layer half the pasta in the baking dish. Sprinkle with half the cheese. Repeat.
8. Bake for 20 minutes or until melty and bubbly.
9. Serve garnished with chopped basil.