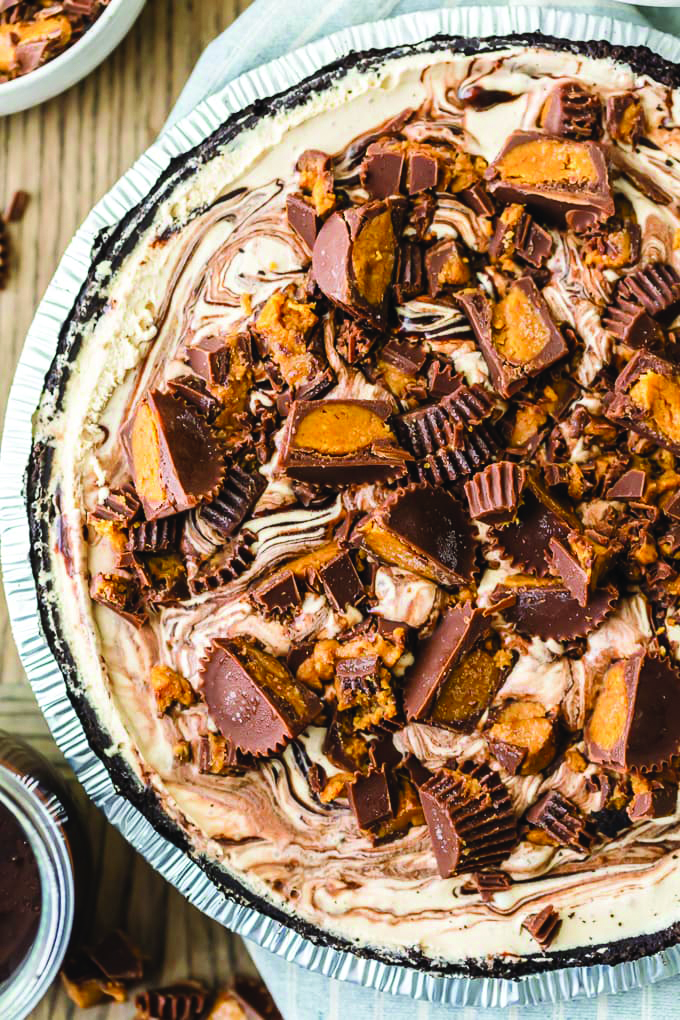 1/2 tub low fat or lite cool whip
1/4 quart peanut butter cup ice cream, you could also substitute peanut butter ice cream or chocolate ice cream...whatever you love!
1 premade oreo pie crust
1 snack size bag mini peanut butter cups cut in half, or regular peanut butter cups, chopped.
1/2 cup hot fudge ice cream topping.  
1. Microwave hot fudge according to instructions on jar and set aside. Allow to cool for 3-4 minutes (but not until completely hard. It should still be stirrable)
2. In a large bowl, mix together the ice cream and cool whip using an electric mixer, until smooth
3. Pour mixture into premade pie crust (you may have a bit extra. Leave a bit of room at the top of the crust)
4. Pour hot fudge over ice cream and swirl using a knife
5. Top with peanut butter cup pieces Freeze for 6-8 hours
6. Slice and serve! Enjoy!