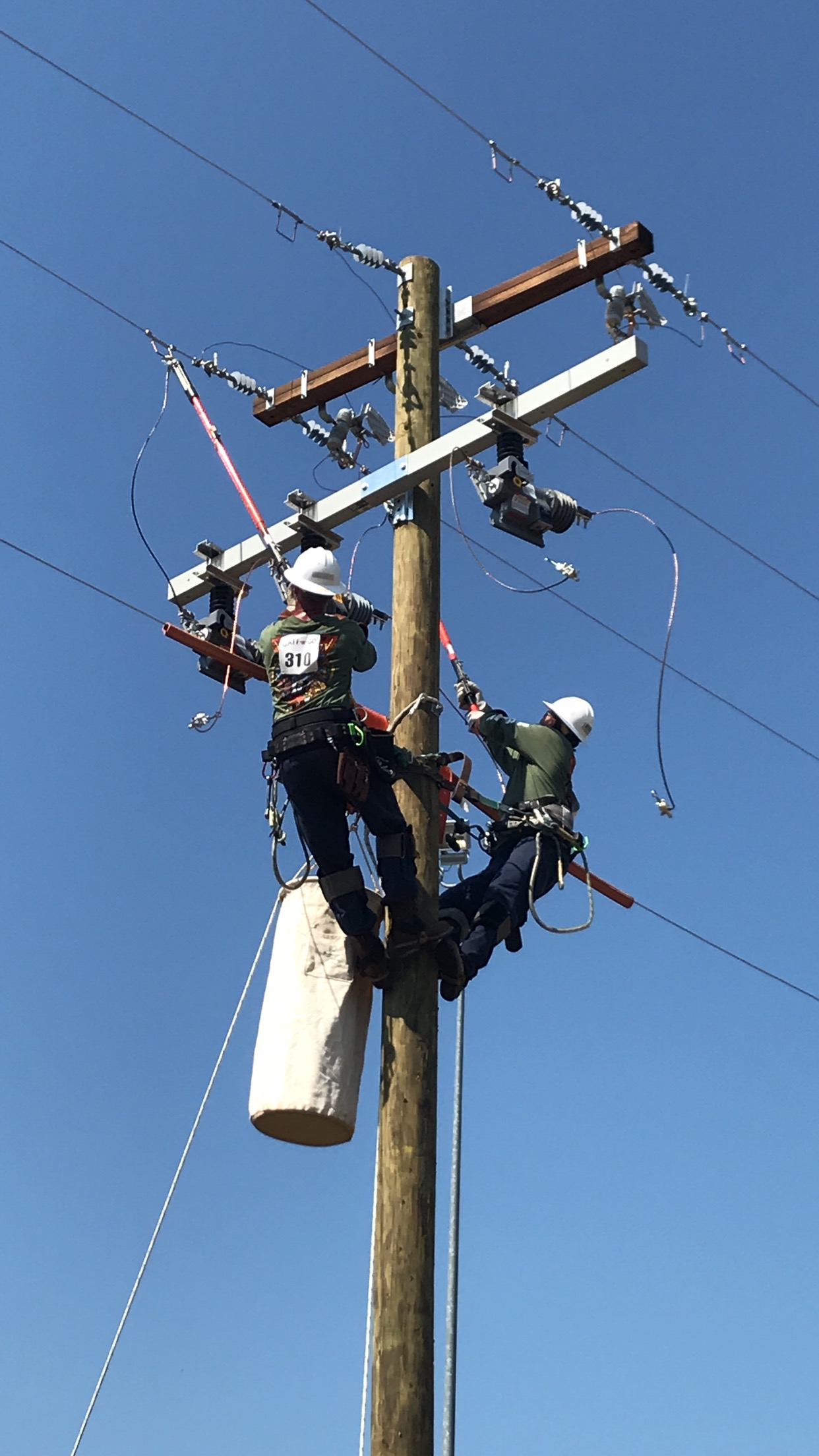 Testing their skills against more than 150 linemen from across the East Coast, nine Delaware Electric Cooperative (DEC) employees took part in the 16th Annual Gaff-n-Go Lineman's Rodeo, held May 12 at Meadow Event Park in Doswell, Va.
Brent Elzey, Mike Layton Jr., Dave Morgan, Philip Collison, Jon Pentoney and Shawn Rogers were among 25 teams from investor-owned, municipal and cooperative utilities competing in five timed and scored events. Apprentice lineman Jake Hudson competed against 53 other apprentices, earned one of the top scores in the written test, while David Mabry and Shane Payne served as volunteer judges for this year's event.
In the T-shirt Design Contest, Delaware Electric Cooperative's entry, inspired by the son of Steve Huffman, a DEC Supervisor, was judged "best in show."  Named for the spikes linemen attach to their boots when climbing electric utility poles, the Gaff-n-Go Rodeo is organized by the Virginia, Maryland & Delaware Association of Electric Cooperatives (VMDAEC).
The only competition of its type in the Mid-Atlantic region, the Gaff-n-Go Lineman's Rodeo offers professional linemen the opportunity to demonstrate their technical skills as they perform a variety of designated electric line-work tasks. Their performances are timed and scored, with safe work practices the most important factor in judging.