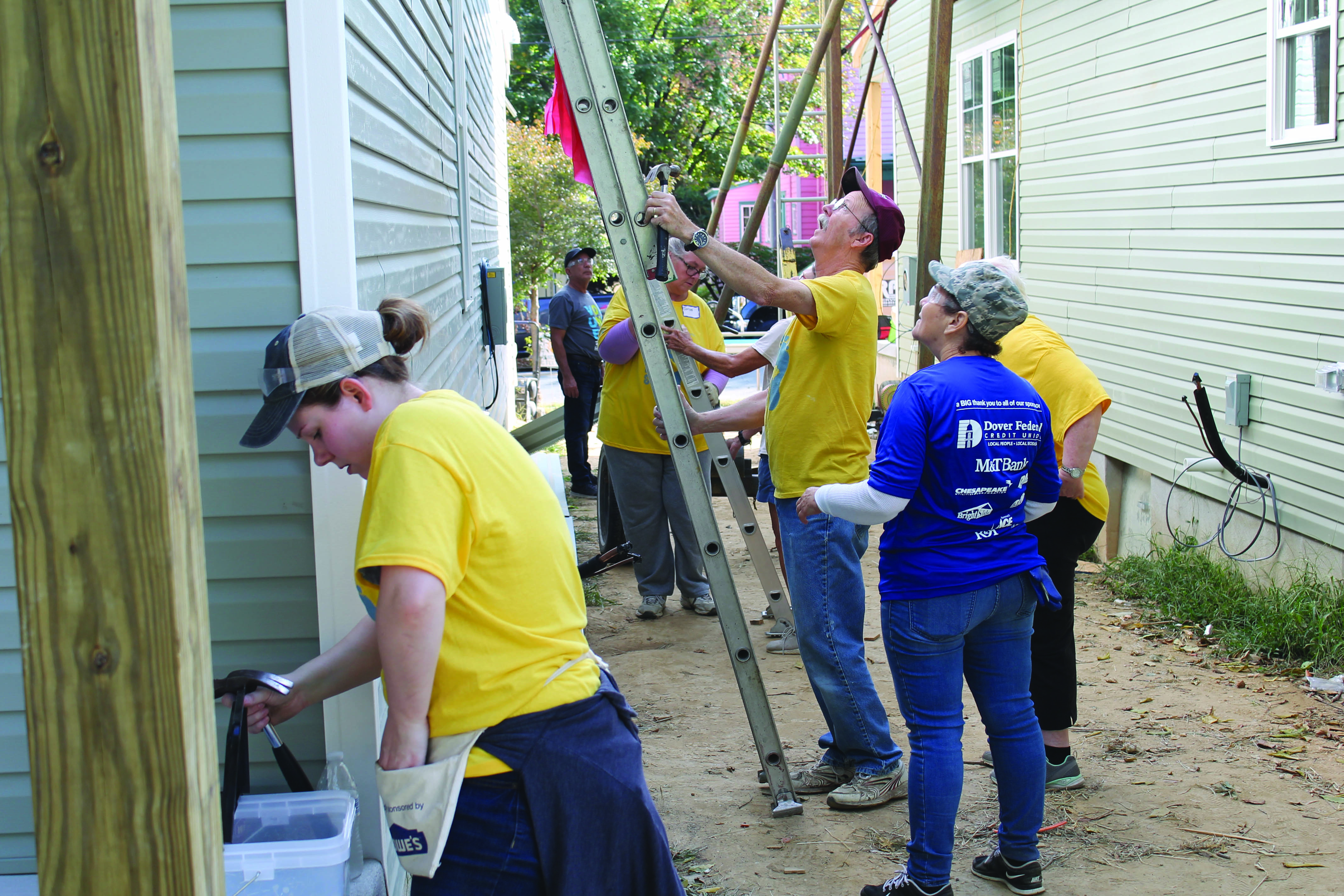 Your Co-op is committed to improving the lives of individuals living in the communities we are proud to power. DEC partnered with 88.7 The Bridge for the 2019 Hands and Feet Community Service Day. The service day brought hundreds of people together to volunteer at nonprofits across Delmarva.
On Saturday, September 28th, volunteers completed a variety of tasks, including cleaning, painting and landscaping. The event provided assistance to First State Animal Center and SPCA, Hickory Ridge Tractor Club, Cape Henlopen State Park, Central Delaware Habitat for Humanity, Denton Wesleyan Camp, Home of Hope, Noah's A.R.C. and Full-Mana Cafe.
Hundreds of volunteer hours were racked up during the service day and the Co-op was proud to power such a caring and generous group of individuals. This was the fourth year the Co-op has partnered with 88.7 The Bridge to make a difference in our community. Thank you to all who volunteered!