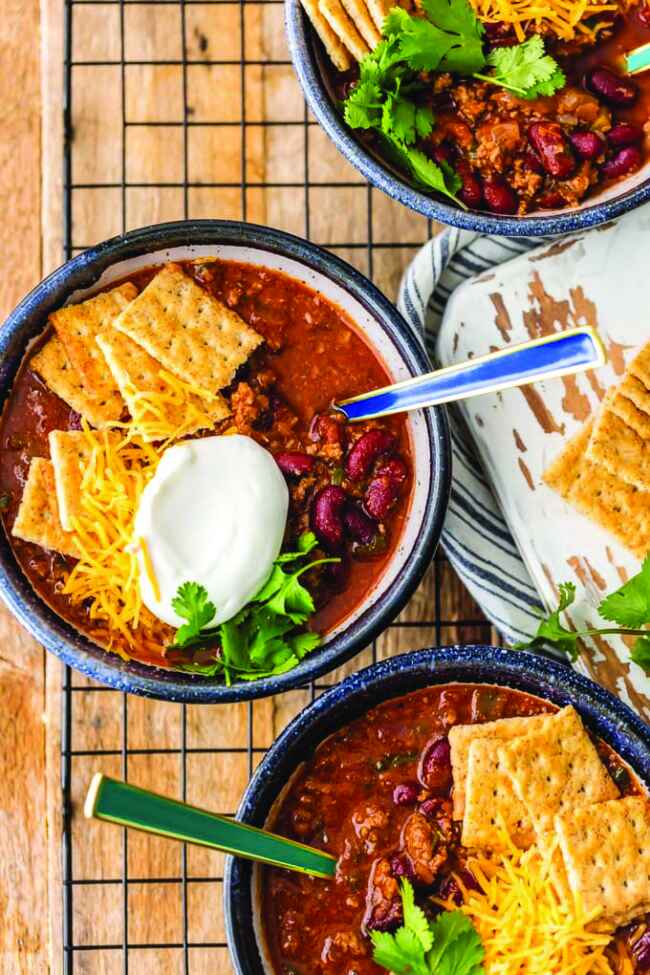 1 1/2 pounds lean ground beef
1 1-ounce packet chili seasoning 
2 15-ounce cans kidney beans, fully drained and rinsed
2 16-ounce jars chunky salsa (the chunkiest you can find!)*see note
1 1/2 cups low sodium beef broth
1/4 cup chopped fresh cilantro
Optional garnishes: sour cream, shredded cheese, crackers, fresh cilantro, chopped onions, sliced jalapeños, or ketchup.
*Note: if you want your chili spicy you can grab a spicier salsa. Works like a charm!
 
1. Heat beef in a dutch oven over medium high heat, crumbling as it cooks.
2. Once beef is crumbled, stir in the chili seasoning and continue to stir while it cooks.
3. When beef is no longer pink, stir in the beans, salsa, beef broth, and cilantro. Stir to fully combine.
4. Reduce heat to simmer and allow to cook for 15-20 minutes.
5. Serve with garnishes of your choice. Enjoy!