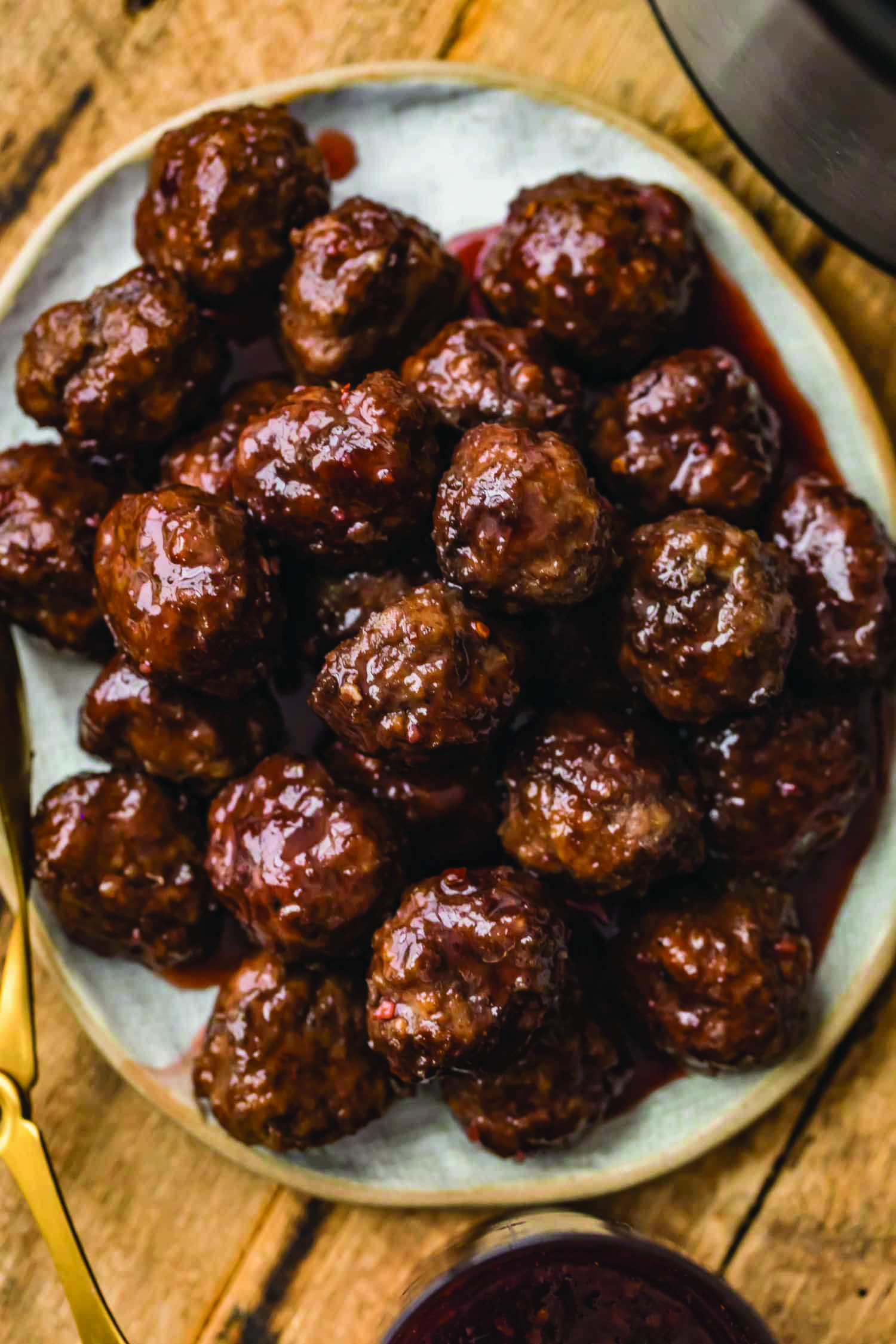 FOR THE SAUCE:
1, 15-ounce jar grape jam
1, 15-ounce jar Sweet Red Chili Sauce
1 tablespoon Worcestershire Sauce
2 teaspoons white vinegar
FOR THE MEATBALLS:
2 pounds ground chuck
½ cup breadcrumbs
¼ cup milk
1½ teaspoons kosher salt
½ teaspoon ground black pepper
½ teaspoon garlic powder or granulated garlic
¼ teaspoon crushed red pepper flakes
1 teaspoon Worcestershire Sauce
2 eggs lightly beaten
FOR THE SAUCE:
Whisk together jam, chili sauce, Worcestershire Sauce and white vinegar.
FOR THE MEATBALLS:
1. Heat oven to 400°F and line a large, rimmed baking sheet with foil and spray the foil with nonstick spray.
2. Set the slow cooker to HIGH and spray the interior with nonstick spray.
3. Place all meatball ingredients in a large bowl and mix to combine. Shape into 1½-inch balls and place on the prepared baking sheet about 1-inch apart.
4. Roast the meatballs 13-15 minutes or until lightly browned.
5. Place the meatballs in the now hot slow-cooker and pour the sauce over the meatballs.
6. Cover and cook on HIGH 3-4 hours or on LOW 4-6 hours or until meatballs are tender.