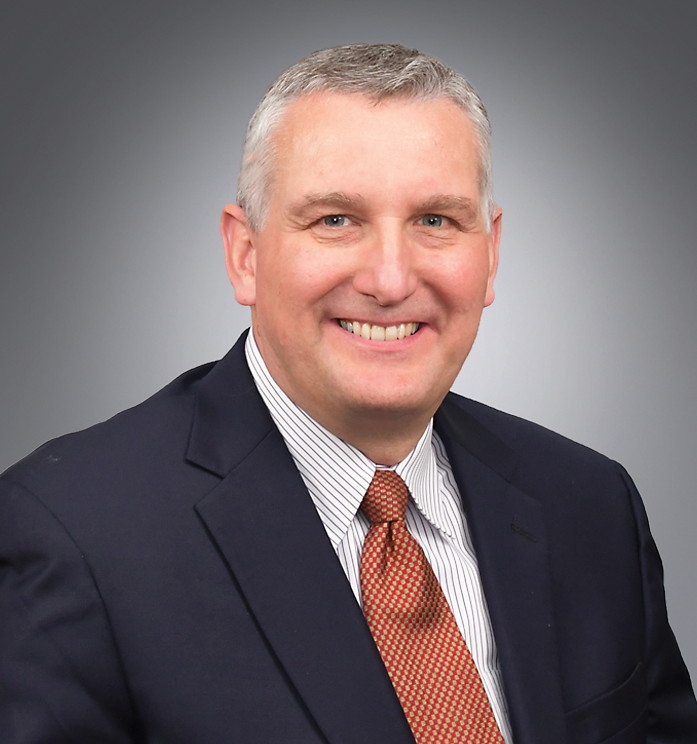 Delaware Electric Cooperative's new President and CEO Greg Starheim took the reins of our not-for-profit utility on July 2, ushering in a new era for DEC. During his first three months at the helm of DEC, Starheim has enjoyed meeting employees and members alike. Starheim began working for General Electric, one of the top utility companies in the world, after college, and over 20 years he built a career for himself as an executive. Then, his life took a different direction. With a young family at home, Starheim left the high-pressure corporate world at GE. "My wife and I decided to move back to our roots, and we bought the family farm. Our kids were very young and we wanted to be there for our kids growing up," Starheim says. 
   Not long after the move, Starheim received a notice in the mail from the local electric cooperative that powered his farm. After some thought, and considering his experience in the utility industry, Starheim decided to run as a candidate for board director in his district. Starheim was invited to sit in on a board meeting. Not long after that, he was offered a job as CEO of the cooperative, where he stayed and worked for eight years. "It was an eye-opening experience to really show me the power of the electric cooperative program that previously, I had no idea about," Starheim says. It was in this new, close-knit cooperative world that Starheim learned to appreciate the community-centric values that serve as the foundation for most cooperatives today, not only in the way they work to serve the members, but also in how they work with each other. It was through many collaborative efforts over the years that he worked with and befriended former Delaware Electric CEO Bill Andrew. 
   When Andrew decided to retire and the search began for new leadership at DEC, Starheim saw yet another opportunity for positive change in his life. Starheim was eager to be a part of the family—like the work culture he had watched Andrew grow and develop over his 23-year tenure at the Co-op. "I was given the opportunity to interview with the board and I am very grateful to be given the chance to serve the members here," he said.
   Starheim is proud of DEC's standing within the cooperative world today. As he begins to settle in as CEO, his initial goal is to find innovative ways to deliver affordable, reliable and sustainable energy to members. 
"My priority is to come in and get to know the employees, get to know how Delaware Electric does business," Starheim says. "I'm coming at this with a set of experiences that I hope is going to add value and continue to move these numbers in the positive direction, and just improve on the already terrific performance levels that exist today."
   Those terrific performance levels are grounded in DEC's commitment to providing quality service to its members. DEC welcomes Greg Starheim as CEO and looks forward to continuing the work that has made our cooperative one of the best in the nation.