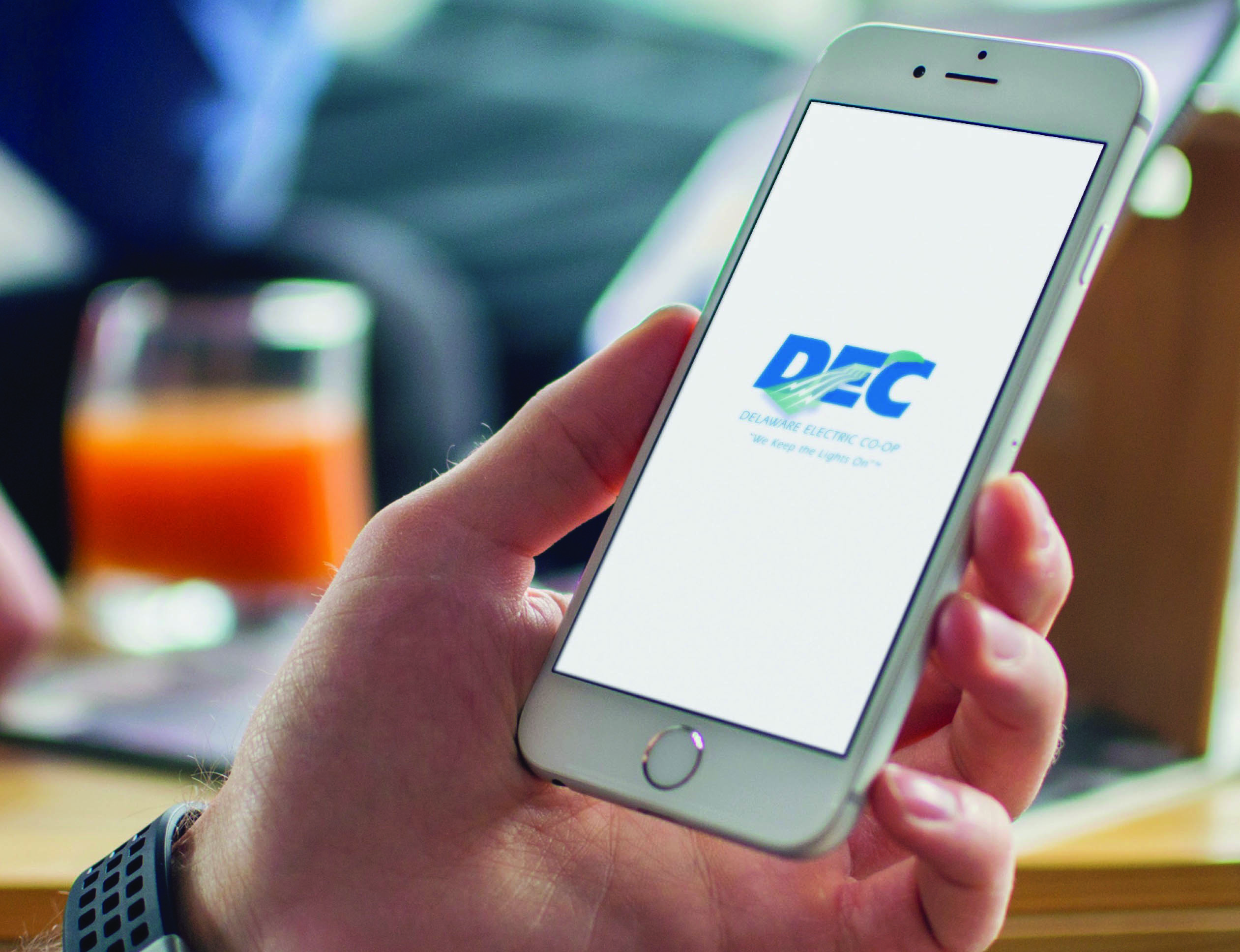 When members sign up for an online account with Delaware Electric Cooperative, they'll be able to easily pay their bill, monitor their energy use and report a power outage. Any member can sign up for an online DEC Smarthub account HERE (you'll need your billing account number) or by downloading our member app, DEC Connect. Just search "DEC Connect" in the app store on your mobile device.
Once you set up a DEC Smarthub account, your login information can be used to access your account information on your desktop or through our mobile app. Members with online accounts can also sign up to receive outage alerts, billing alerts and Beat the Peak alerts via text or email. You can also elect to "go paperless" through your online account — meaning you'll receive billing and other information from your Co-op electronically.
We hope you'll consider joining the 63,000 other members who've signed up for an online DEC account!