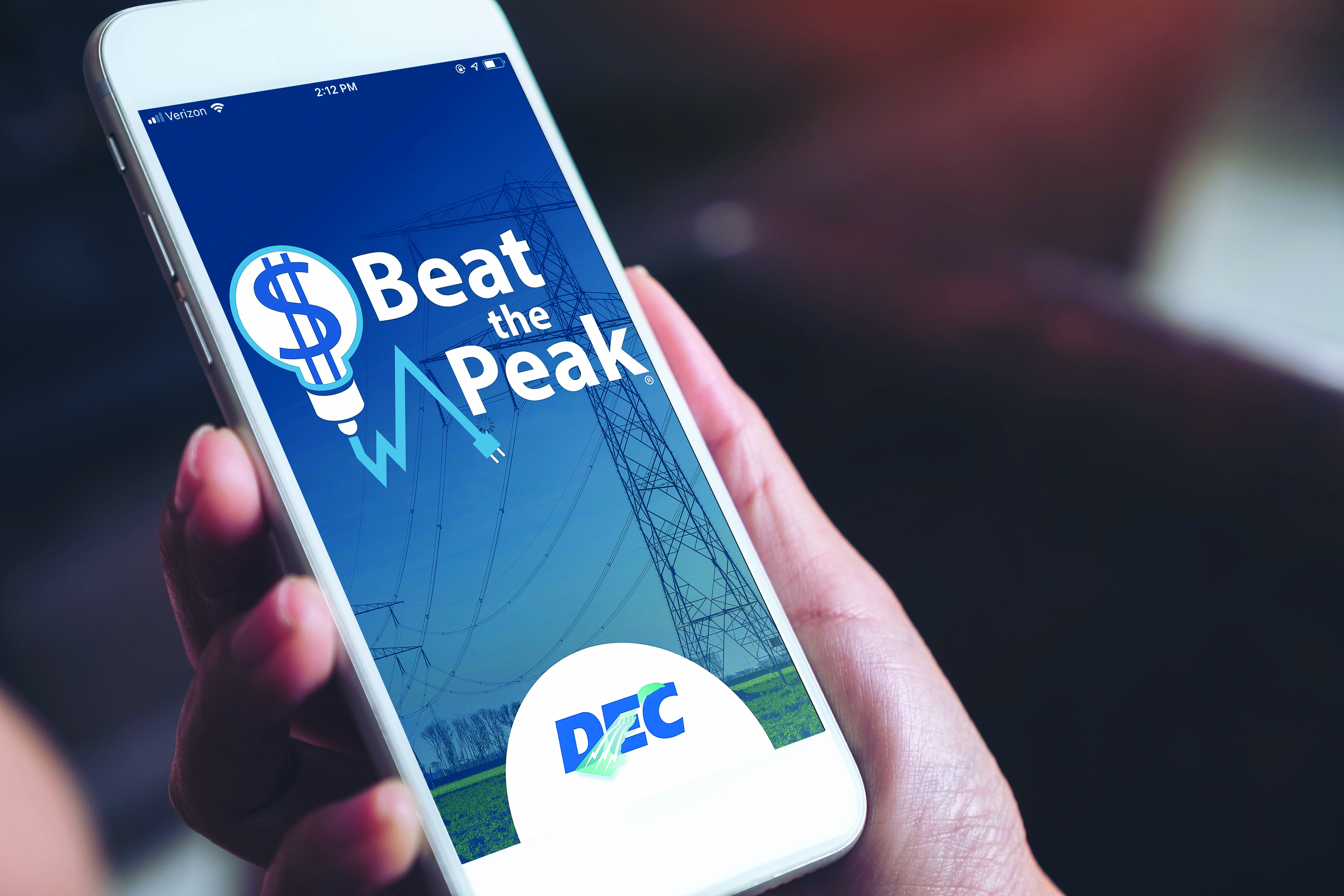 Since 2008, Delaware Electric Cooperative's Beat the Peak program has saved members more than $34 million. The program is one of the reasons the rates our 105,000 members pay for energy are some of the lowest in the region. Our Co-op issues Beat the Peak alerts when the price to purchase and produce energy is very high. By voluntarily conserving energy during these times, members help to keep the cost of their power affordable. 
In 2021, members will notice fewer Beat the Peak alerts. Just like you, the Co-op pays a monthly electric bill for energy used across the system. The way DEC's energy charges are calculated is changing. For years, DEC has paid a demand charge to our wholesale power provider each month based on that month's highest energy use across Delmarva. Starting this year, DEC's demand charges will be calculated based on the five highest days of energy use during the year. These days will most likely occur during the summer months, meaning fewer Beat the Peak alerts during the winter, fall and spring. Members will still be asked to conserve energy during hot and humid summer days. According to Co-op Senior Vice President of Member Services Rob Book, "Just because there will be fewer alerts issued, doesn't mean the program is less important. We still need members to lower their energy use during alert times. Each year, the program saves members roughly $2.5 million."
While DEC will continue to light up the plug-in Beat the Peak home indicators for another year or two, the Co-op urges members to download the free Beat the Peak app. The app notifies you the moment an alert is issued – you can download it by searching for Beak the Peak in the app store on your phone. Thank you for continuing to Beat the Peak!