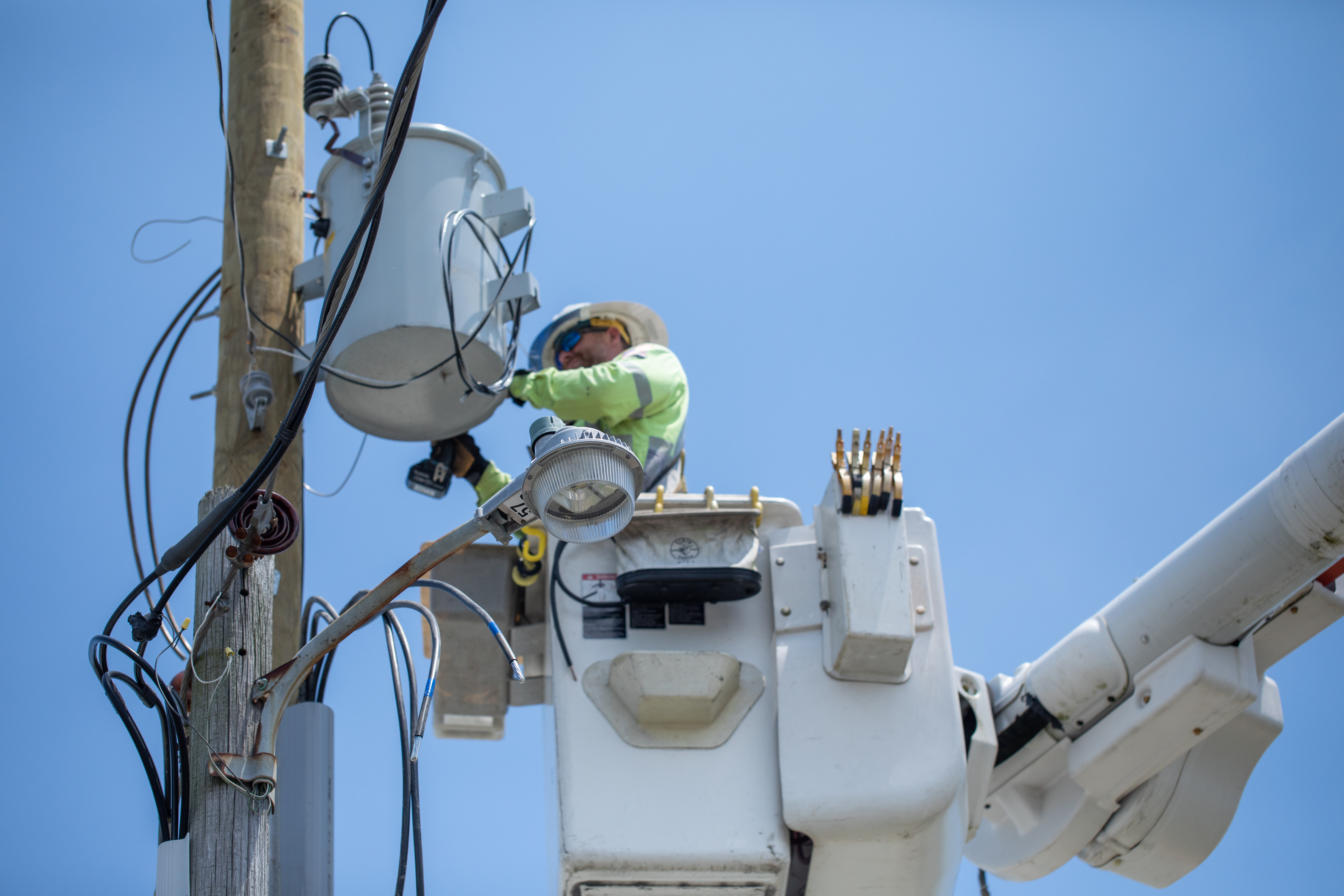 ACE Hardware, State Farm, REI, Land O'Lakes and Delaware Electric Cooperative all share something in common: we're all cooperatives. We may be in different industries, but we all share a passion for serving our members and helping our communities to thrive. In fact, all cooperatives adhere to the same set of seven principles that reflect our core values of honesty, transparency, equity, inclusiveness and service to the greater community good. October is National Co-op Month, so this is the perfect time to reflect on the principles that have stood the test of time but also provide a framework for the future. 
   Just like all co-ops, DEC was created out of necessity –– to meet a need that would have otherwise been unmet in our community. So, in 1936, a group of farmers banded together and organized our electric Co-op so everyone in our community could benefit. For a modest membership fee to the Co-op, any farmer could get electricity brought to his farm. Neighbors came together to tackle a problem that they all had but couldn't solve alone. Key parts of that heritage remain –– the focus on our mission and serving the greater good. In this, we include everyone to improve the quality of life and economic opportunity for the entire community. Membership is open to everyone in our service territory, regardless of race, religion, age, disability, gender, language, political perspective or socioeconomic status. 
   Our Co-op is also well suited to meet the needs of our members because we are locally governed. Each member gets a voice and a vote in how the Co-op is run, and each voice and vote are equal. Our board of directors, who help set long-term priorities for the Co-op, also live locally on Co-op lines. These board members have been elected by neighbors just like you. As a utility, our mission is to provide safe, reliable and affordable energy to our members. But as a co-op, we are also motivated by service to the community, rather than profits. DEC is a reflection of our local community and its evolving needs. We view our role as a catalyst for good and making our corner of the world a better place. DEC is proud to be a not-for-profit cooperative and proud to power 108,000 Delaware homes, farms and businesses.