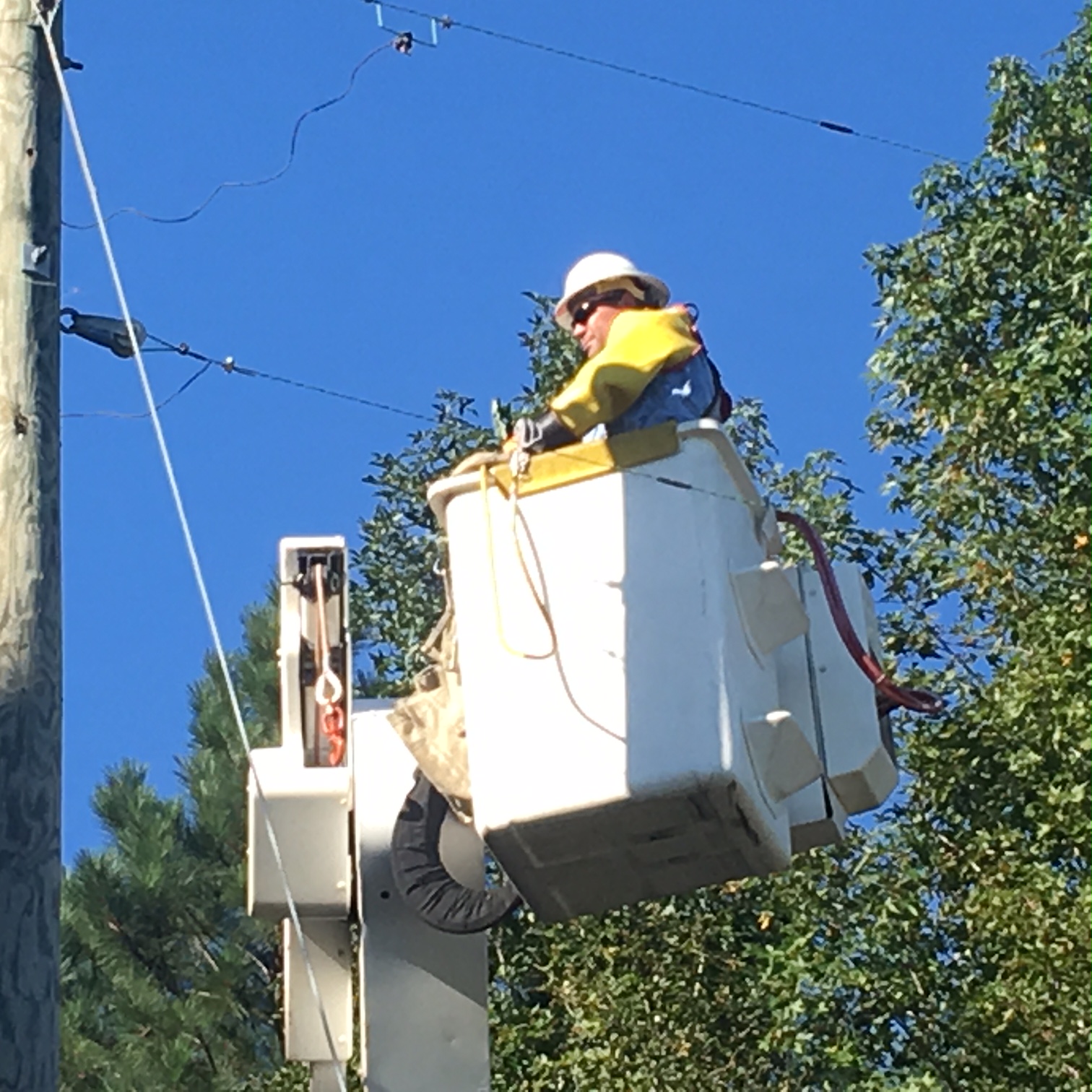 Every year, we take the time to thank our extraordinary lineworkers who dedicate their lives to keeping the lights on in our local communities. Delaware Electric Co-op lineworkers maintain 7,000 miles of line in our service territory, and without them, our world would be dark. 
We depend on our entire staff to keep the lights on, but on April 10, 2017, we honor all lineworkers who often find themselves in dangerous and challenging situations, so our lives may be a little bit brighter and safer every day. These brave men and women repair damaged lines and maintain critical infrastructure for our communities. Without their hard work and commitment to the job, our Co-op would not thrive. No matter the time––day or night, weekday or weekend––if the lights go out, so do they.   
Perhaps you have seen them raising their bucket trucks in howling winds and torrential rains, or in freezing, icy conditions. They work around the clock near high-voltage power lines until electricity is restored to every member in our co-op community. Use #ThankALineman in April on social media to show your support!