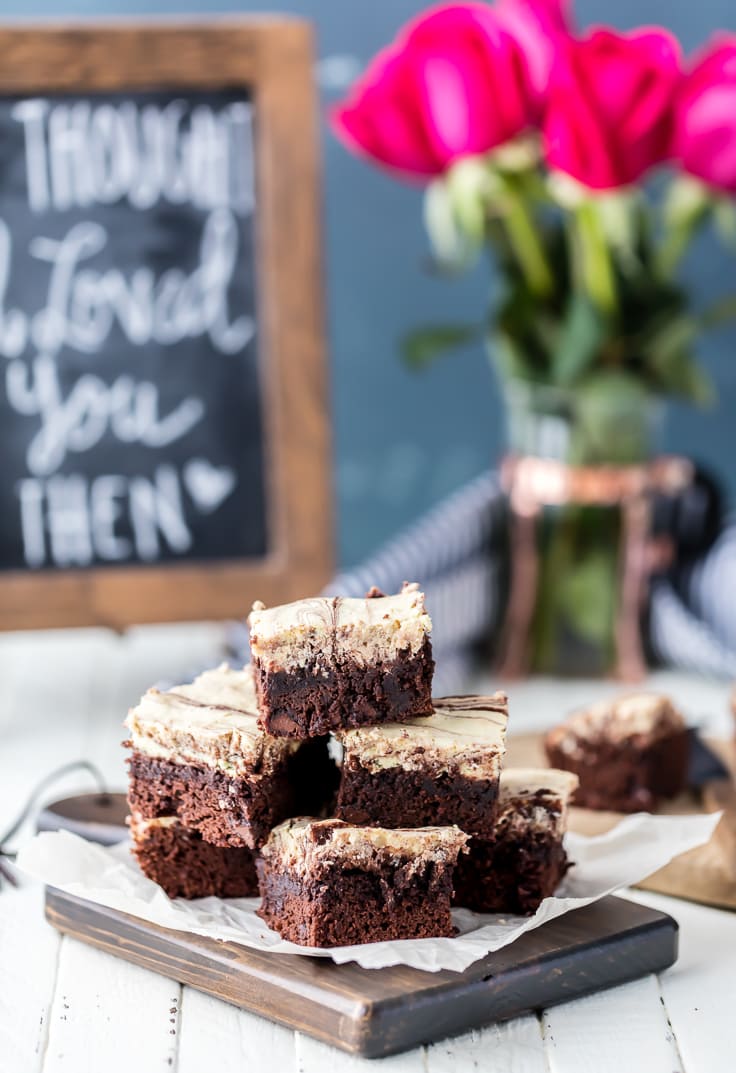 4 large eggs
2 cups sugar
3/4 cup butter melted
1 teaspoon vanilla extract
1 1/2 cups flour
1/2 teaspoon baking powder
1/4 teaspoon salt
1/2 cup chocolate chips
1/2 cup cocoa

For the Cream Cheese Layer: 
16 ounces low fat cream cheese softened
1/2 cup sugar
2 eggs
3 tablespoons prepared caramel ice cream topping
1. Preheat oven to 350F. Line a 9x9 inch baking dish with parchment paper or spray with nonstick spray.
2. Beat together eggs, sugar, butter, and vanilla. Stir until completely combined.
3. In a separate bowl, combine flour, cocoa, baking powder, and salt.
4. Add the flour mixture to the egg mixture and carefully stir until fully combined. Stir in chocolate chips.
5. Pour the brownie mixture into your baking dish. Smooth out the top and spread the mixture to the edges.
6. In a separate bowl, mix together the cream cheese, sugar, eggs, and caramel topping for the cream cheese layer.
7. Pour cream cheese layer over the brownie layer. Use a knife to swirl together the two parts.
8. Bake for 40-44 minutes, or until a toothpick inserted into the middle comes out completely clean.
9. Remove from oven and let cool completely before serving.