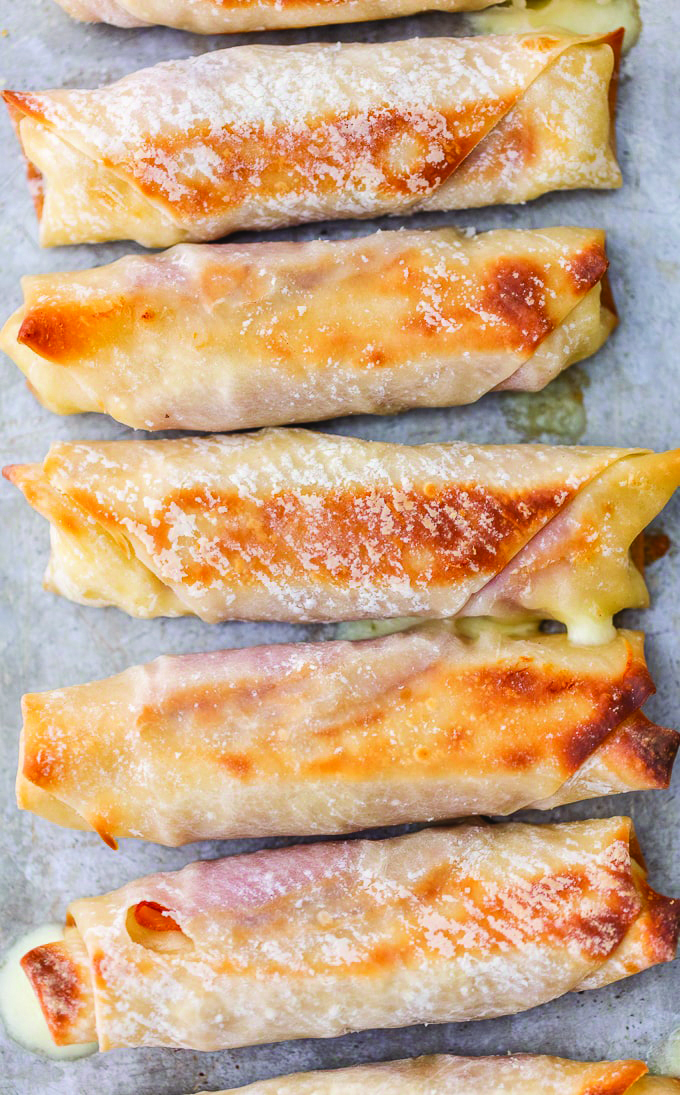 12 (7 inch) eggroll wrappers
12 slices thinly sliced honey ham
12 Mozzarella Sticks (I love Andrew and Everett!)
Olive Oil
garlic salt
1. Preheat oven to 350F.
2. Line a baking sheet with parchment paper.
3. Lay an eggroll wrap down in a diamond shape and place a slice of ham in the middle. Place one mozzarella stick in the middle of the ham. Fold in the sides of the wrapper into the cheese and then roll up the entire wrapper to create eggroll shape. Place on baking sheet seam side down.
4. Brush each stick lightly with olive oil and sprinkle with garlic salt to taste.
5. Bake for 12-15 minutes or until browned to your liking (you might want to check them with a couple minutes left as all ovens are different). Remove from the oven and turn the sticks. Place back in the oven for 4-5 more minutes or until browned.
6. Serve with dipping sauce of your choice.
7. Enjoy!